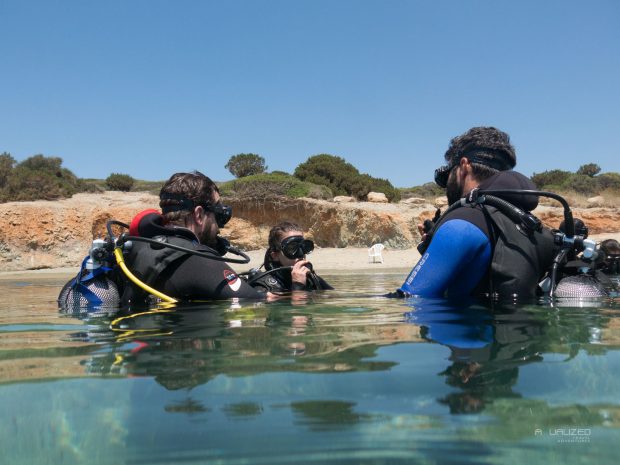 Get to know SCUBA diving with a Discover Scuba Diving program. Accompanied by an experienced instructor, you will get a first glimpse of the enchanting underwater world.
The course lasts approximately 3 hours and includes:
a brief introduction to the essentials of scuba diving,
a first contact with diving equipment in shallow water
your first dive, lasting about 45 minutes to a maximum depth of 5 meters.
All you need is your swimsuit, flip flops, towel and your spirit of adventure! We are a short drive away from Athens, making the whole program an ideal half-day excursion. Join us for your first underwater diving experience!
Next Level: enroll in an Open Water Diver certification course!